The Central Plains are in emergency, the floodsroar, Zhengzhou suffers from extremely severe torrential rain which isencountered once for a thousand years. Rainfall amount exceeded manyhydrological stations' warning lines in lots of places all across Henanprovince. The two sides of Huanghe is immersed in a vast water. Even thedirector of Gongyi's Bureau of Meteorology almost became a victim of anaccident. From July 18 to 21, long-lasting severe torrential rain has alreadycaused many places' infrastructure getting destroyed, agricultural farmsgetting drowned, houses collapsing. Some people died in the urban floodedareas. The flood has caused severe property loss to many areas of Henan.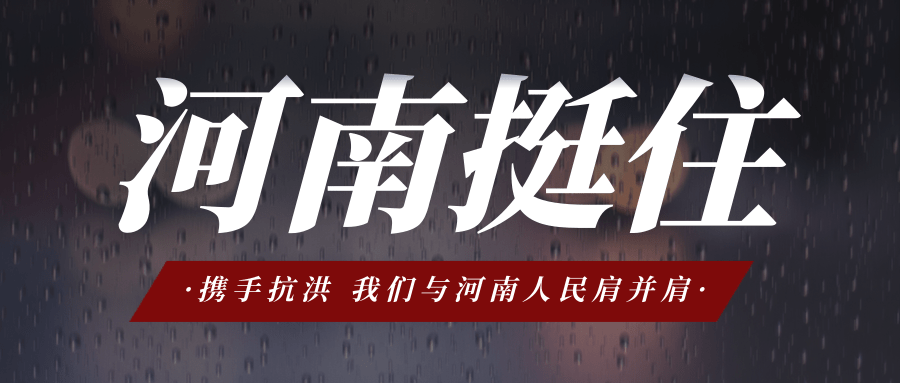 The storm and rain do not have mercy, but the humansociety has love. In order to support Henan to fight the flood and to supportthe disasters' rescue, China Association for the Promotion of InternationalAgricultural Cooperation proposes that all our staff, members and varioussectors of the society take actions to help them as soon as possible, to donateactively to the disaster areas, to help the people of Henan to pull throughdifficulties.
The way to receive donation from the society is asfollows (When making a remittance, please make a note which reads: Flooddisaster assistance for Henan province)
开户银行:中国工商银行北京分行东四南支行
Bank: Industrialand Commercial Bank of China, Beijing Branch in DongSi South Branch.
Account Name: China Women's Development Foundation
Bank Account Number: 0200 0010 0901 4423 956
Note: Contact person in China Association for thePromotion of International Agricultural Cooperation: Wang Han 010-82106320
If you donate, please fill in the form named DonationReceipt and send email to capiac@capiac.org.cn
China Association for thePromotion of
International AgriculturalCooperation
July 21, 2021